About Me: Dave Buffham - Performance Coach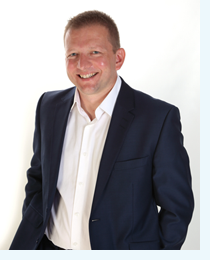 During my career I have seen phenomenal change in businesses where the focus has been shifted to developing and improving those individuals who make up the team.

As a Performance Coach, working with clients across a broad range of commercial and 'not for profit' sectors, including; financial services, retail, manufacturing and the world of sport, I come to the party from a completely unbiased perspective, with the sole objective of improving team effectiveness. Most recently completing a series of successful High-Performance Coaching assignments for the RFU, incorporating team effectiveness, leadership and change programmes.

Having worked extensively across retail and hospitality sectors in senior field and operational roles, I'm proud to have established an outstanding track record developing teams, driving individual performance, but ultimately improving my client's sales growth, operational efficiency and reducing losses.

That's why I became an accredited practitioner for Insights Discovery, the personality preference system based on the work of the celebrated Swiss Psychologist Carl Jung. By using this in conjunction with other flexible, client-centric coaching programmes I can analyse and facilitate transformation in your company focus and performance, so you can get on track to achieving your strategic and operational objectives.

Please contact me for further information or to discuss how we can improve alignment and effectiveness in your team.